Is the Gold Rally Over?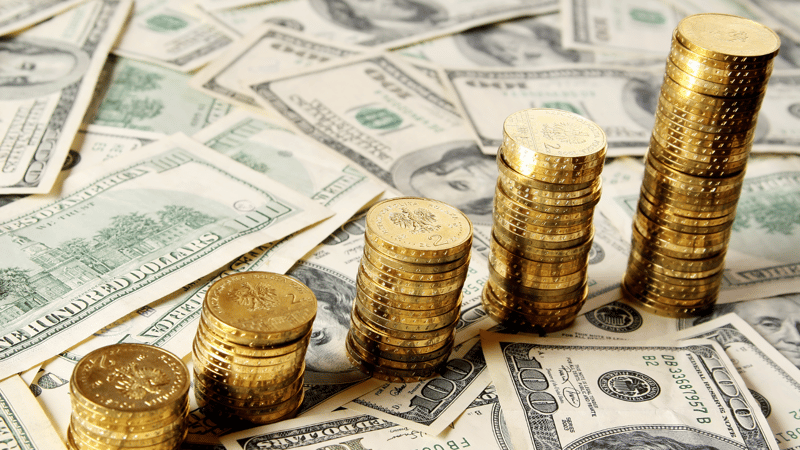 Last week, gold spot prices experienced a third consecutive weekly drop, while the U.S. dollar index reached a six-week high.

When measured against other weak and poorly managed currencies, the U.S. dollar still appears strong. Yet, the speed of the dollar's decline since its 2022 peak suggests that this current rally isn't the sign of a positive trend, but rather a last gasp before a longer-term down cycle is established. It may be delayed if the Fed continues the current interest rate hike cycle, but the reversal of the dollar's strength is coming.

The producer price index and the consumer price index both increased in January, up 6% and 6.4% respectively from a year ago. The rise in inflation indicated in both reports bolstered investor sentiment that the Fed's interest rate hikes aren't winding down just yet. Interest rate increases are considered bearish for gold because they make the metal less attractive than the dollar as an alternate investment.

And if the Federal Reserve is going to prolong its interest rate hikes, this could tip the economy into a recession that puts millions of people out of work. The rise in credit card debt serves to underscore that key economic indicators, such as unexpectedly high job reports and high consumer spending, are less positive than they would seem on the surface.

Inflation should remain high for quite some time, reducing the spending power of the dollars in every portfolio, continuing to impact the cost-of living, and continuing to diminish the ability to grow wealth. Make no mistake that you should be positioning your portfolio in anticipation of a weakening U.S. dollar and the likelihood of a recession.

Precious metals are a proven safe haven asset with a long track record, which should help to shield your portfolio from volatility and protect your wealth against what is coming next. In 2022, while stock and bond markets plummeted, gold remained relatively stable.

We're making it a little easier to get your hands on gold today... by offering a free 1 oz. Silver Eagle with every three gold coins you purchase.

Give us a call at 1-800-831-0007 or email us to place your order today!