The Number One Killer of Retirement Savings
The number one killer of retirement savings is inflation, and storing precious metals as part of your IRA is a great way to counteract it.

Common wisdom states that 5-10% of your portfolio should be made up of precious metals holdings, but many investors are unaware that precious metals can also be a part of your retirement planning in another way.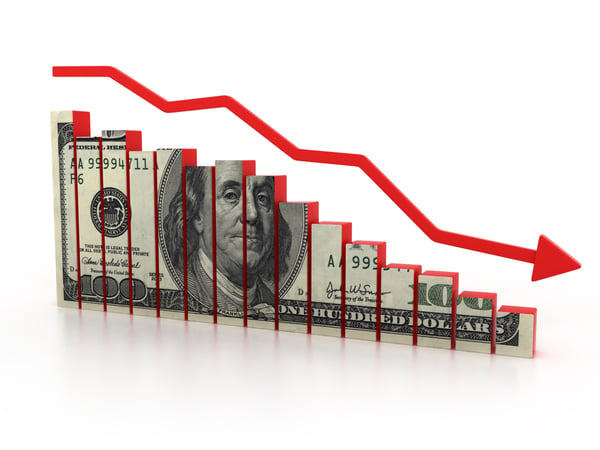 Many types of precious metals can be held as part of a Self-Directed Individual Retirement Account (IRA) as a way to get more out of your metals.

Precious metals are an excellent option for investors looking to balance out their retirement portfolio with a safe haven asset that historically performs well in times of inflation, dollar volatility, and geopolitical uncertainty. Right now, owning gold and precious metals is one of the best hedges against the persistent inflation we are currently experiencing.

Since the financial crisis of 2008, gold IRAs have become more common. At the time, faith in traditional retirement plans was shaken. Rather than putting all of their eggs in one basket, more American investors wanted to find ways to diversify their holdings so a stock market crash or real estate bubble bursting won't decimate their savings. Gold's shining performance in the last bull market resulted in a boom of brokerage firms more willing to specialize in helping investors utilize alternative assets to meet their retirement savings goals.

Another great IRA alternative is the Perth Mint Certificate Program. Your gold, silver or platinum is held offshore in Perth, Western Australia, is guaranteed for safety by the Government of Western Australia, and is fully insured at full market value at all times. Perth Mint Certificates can be placed in your existing self-directed IRA if you have one. Perth Mint Certificates are by far the safest and most cost-effective way to hold precious metals in an IRA.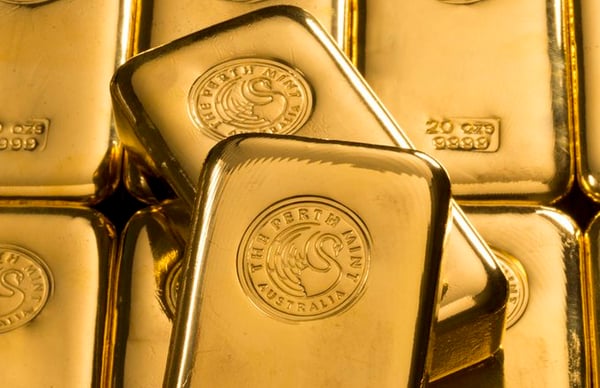 Finding a Broker or Custodian
To put IRA funds into gold, you have to establish a self-directed IRA, which the investor manages directly and is permitted to own a wider range of investment products than other IRAs. For a gold IRA, you need to buy gold that meets minimum fineness requirements and a custodian to create your IRA and store the metal.

Choosing which custodian to use might feel overwhelming, but your criteria should include:
• Transparency: Knowing all your costs upfront can avoid any nasty surprises, such as hidden fees after you invest.
• Track record: Look for a company with an outstanding reputation from objective third parties, such as the BBB.
• Flexibility: Each investor's needs and goals are different, so your custodian should cater to you, rather than having a one-size-fits-all approach.
• Qualifications: You should only deal with a company that has all the appropriate and required licenses, registrations, insurance, and bonds to protect your investment. Ask for verification of those licenses and other information.
ASI is proud to be one of the first precious metals dealers to offer precious metals IRAs, and we've been helping our clients open their own accounts for nearly four decades.

Over the years, we've developed numerous relationships with some of the industry's most reliable IRA custodians that we trust to stand behind everything they do.

• CamaPlan
• Equity Trust Company
• GoldStar Trust Company
• Kingdom Trust
• Millennium Trust
• Preferred Trust Company
• Advanta IRA
• Strata Trust

These relationships allow us to give you the freedom to choose from a host of viable options for the management of your precious metals IRA. We know each of these administrative trustees will deliver and keep your metals safe for your golden years.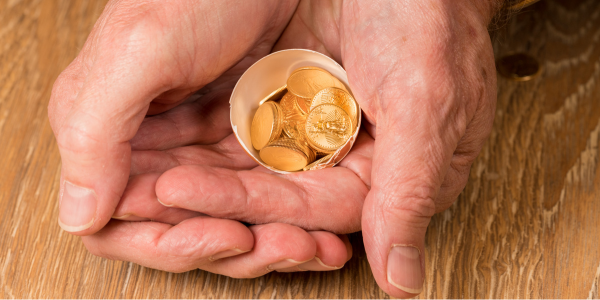 Ready to Get Started?
Individual and corporate tax returns must be filed for the 2023 tax year by April 15, 2024. You MUST make your 2023 contribution by that date, but you can also make your 2024 contribution at the same time, if you wish.

Whether your retirement years are quickly approaching or decades away, it's never too late or too early to add the stability of precious metals to your retirement portfolio. With so many great options from which to choose for the management of your precious metals IRA, there's nothing standing in the way of getting exactly what you want from your IRA custodian.

To learn more about opening a precious metals IRA, please give us a call at 1-800-831-0007 or email us.
Clients are buying well on the dip. As you do, don't forget your IRA. Your retirement may very well depend on it.

P.S. Don't forget to take your RMD! We're here to help, but clients who need to take RMD's must start the process immediately to complete by year-end!