Before ETFs, There Was This Precious Metals Product...
For millennia, precious metals have functioned as a store of value. Yet, in comparison to other asset classes, the precious metals market experienced a lack of product innovation and development until recently. Investors could hold and store physical bars/coins, but before gold ETFs, other options were limited...futures/options and mutual funds (an indirect loose proxy for precious metals investing).

As a firm believer in the benefits of physical bullion ownership, CEO of Neptune Global Chris Blasi knew that innovation in this sphere of precious metals investing would be more challenging. Almost 20 years ago, his entrepreneurial spirit and previous professional experiences in financial services and technology led him to look for a way to do something different within the realm of physical bullion investing.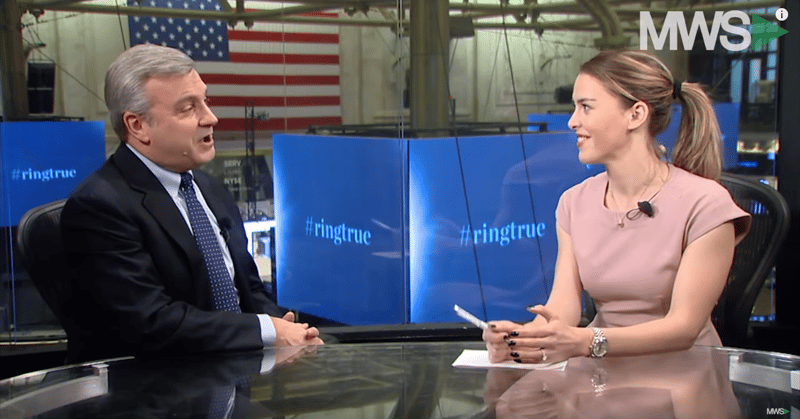 Enter the PMC Ounce, a product which traded in real-time, contained the highest quality bullion, was easily convertible for delivery, afforded the investor the ability to sell the position in on-demand (a critical aspect often overlooked by investors), and possessed great transparency and accountability.

This single product eliminates the need to try and time the market and the associated high costs with churning, or selling in and out of positions to capitalize on periodic differences in market performance for gold and silver. For precious metals investors who are interested in profit in addition to wealth insurance, the PMC Ounce is a must-have for your portfolio.

Right now, we're offering a special incentive for motivated investors...

Intelligent Diversification
The key to developing a product like the PMC Ounce, and seeing it achieving success in the marketplace, was to create an investment vehicle with a solid purpose. Such a product needed to deliver value to the owner and not just be diversified for the sake of diversification.

The choice of composition and weighting of the bullion for the PMC Ounce was neither a random choice nor a haphazard decision. The objective behind the development of the PMC Ounce was to retain all the value propositions underpinning the gold and silver vault accounts while seeking a superior risk adjusted return versus investing in gold and/or silver alone. This high value objective was to be accomplished through intelligent diversification. After a long analysis of the historic performance for gold, silver, platinum, and palladium, its weighting was finalized.

In December 2008, the PMC Ounce was brought to market and it delivered on its promise; a superior risk-adjusted return versus gold or silver investing alone. For those who understand and appreciate the highest goals of investment portfolio management, a better risk-adjusted return is paramount.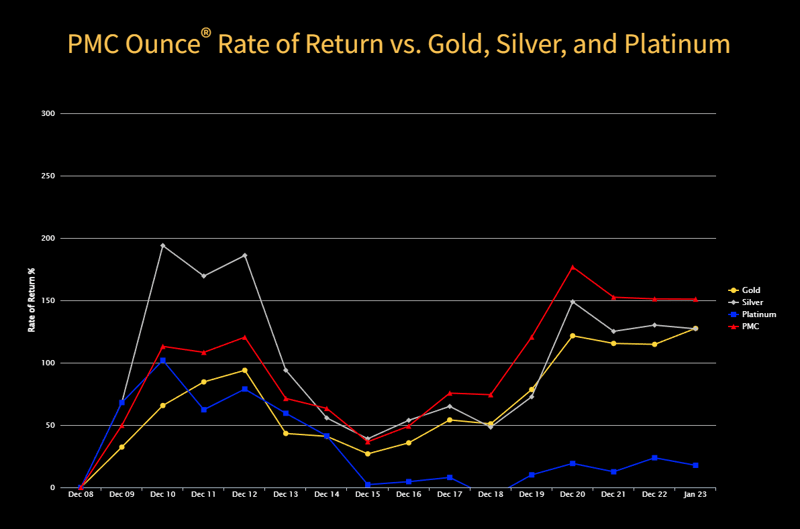 Key Benefits
As one of the most unique precious metals investment products on the market, the PMC Ounce has many key benefits:

• Backed 100% by LBMA bullion bars
• Trades in real-time – for both buy and sell
• Provides safe and insured storage with a high-quality non-bank depository (IDS Delaware)
• Transparent Reporting – portfolio reporting and view via client portal
• Confirmation of investor's position and asset ownership via direct notification from depository
• Turn-key and easy way to own a diversified physical bullion portfolio
• More efficient pricing than purchasing individual underlying metals on your own
• Eliminates costs, lost time, and difficulty with shipping metal back to dealer for sell-backs
• Conversion option to bars and/or coins for delivery
• 14 year track record... and counting!

An additional, but no less important, aspect ensuring the success of the PMC Ounce is the technical plumbing supporting it and all the Neptune Global Vault Accounts. This robust infrastructure is in place to provide consistent real-time trading, live market pricing, order fulfillment, and detailed accountability for these high-value investment assets, and has been doing so for over 18 years.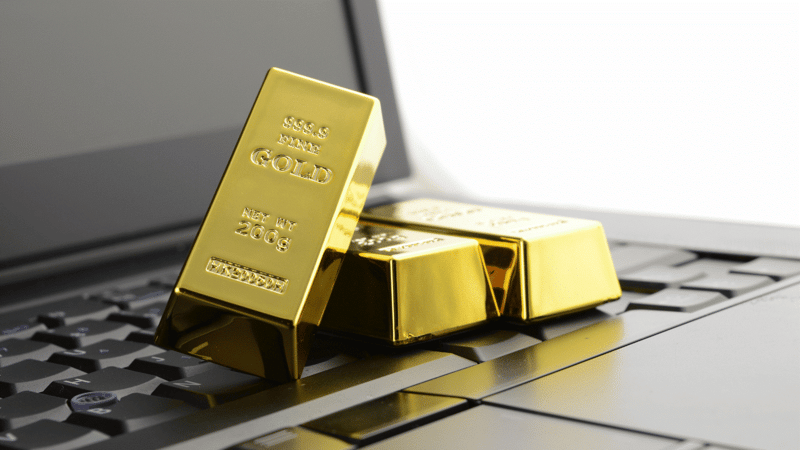 Critical Endorsement
Through the years the PMC Ounce has captured the attention and critical acclaim of numerous market analysts and commentators.

The construction of the PMC Ounce in conjunction with the power of the trading platform won Neptune Global a patent for the PMC Ounce in 2013.

Advocates of the PMC Ounce include such individuals as Jim Rickards and Robert Kiyosaki. In an interview, Jim Rickards once described the PMC Ounce as "the holy grail of investment assets" and recommends it to readers of his investment newsletter Strategic Intelligence.

To purchase the PMC Ounce™, please call us at 800-831-0007 or email us today.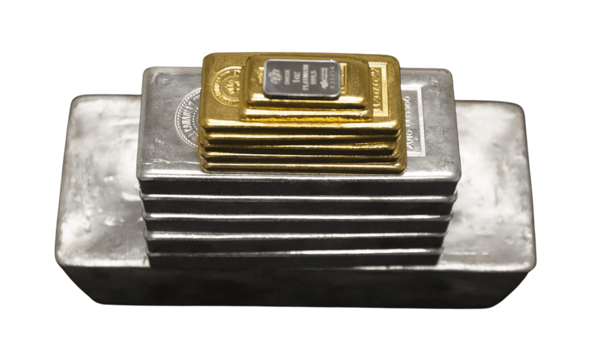 Receive a Free 1 oz. American Silver Eagle
With Every Purchase of 50 PMC Ounces*

*Prices subject to change based on market fluctuation and product availability. Prices reflected are for cash, check, or bank wire. Minimum order is 50 PMC Ounces. Receive a free 1 oz. American Silver Eagle for every 50 PMC Ounces purchased. Offer expires Friday, March 10, 2023, or while supplies last.